Enter the world of TAB and discover the diversity of our game world.
Experience the next adventure with brand new games.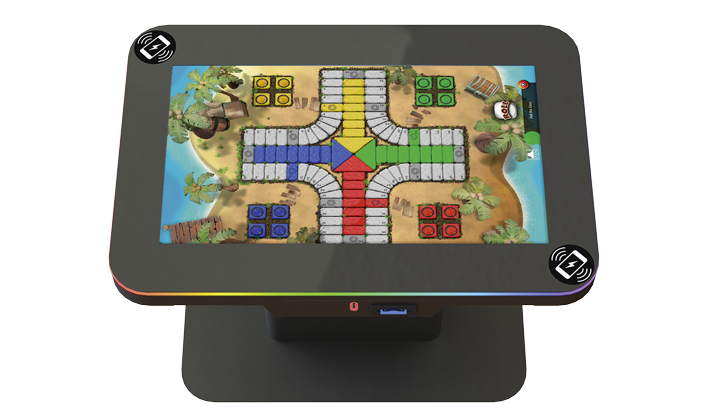 "Parchis"
The goal in Parchis is to bring all of your pieces from the starting box to the finish. To do this, each stone must circle the playing field once. The die decides how far you can go. Roll a 5 - draw a checker from the starting box. If you land on an occupied field - you hit an opponent and move 20 additional fields. No hitting on safe fields! If you land next to your own piece - you build a bridge. Bridges cannot be entered or jumped over. If you roll a 6 - you open a bridge and roll again. If you roll 3 x 6 - the last tile goes back to the start. Whoever has all four figures in the target first - wins.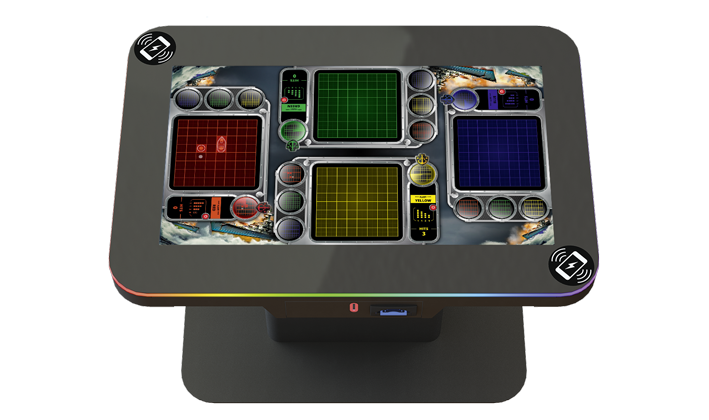 "Naval Combat"
In Naval Combat, naval fleets compete against each other.
All players' ships are placed in secret positions on the playing field. You have to figure out the positions and sink your opponents' ships.
Choose an enemy fleet and shoot by selecting a position on the radar grid.
If you land a hit, you may shoot again. If you miss, it's the next player's turn. Try to sink all your opponents' ships. The owner of a defeated fleet is eliminated from the game. The last player standing wins the game.
"Picnic"
Picnic is a puzzle and matching game.
The tokens must be collected in groups of three. This is done by moving matching game pieces onto the collecting field. The game pieces are stacked in layers on top of each other. Only fully revealed tokens can be collected. You have to plan ahead. The collection board can only hold up to 7 game pieces. If you fill the board without getting a match, the level will end prematurely. Solve all levels as fast as possible to win the game.
"Dice Match"
In Dice Match, dice with the same number must be combined.
If three identical cubes are next to each other they become a higher cube.

The aim is to place as many cubes as possible while creating the largest possible cube.

The Fun4Four gaming table includes more than 80 games in seven categories. All games were specially designed for the out-of-home entertainment sector and thus achieve much more sales than would be the case with conventional games. The huge games collection ranges from classic board games to modern and contemporary games.
Check out some sample videos of our outstanding collection of games:
Webbrowser und Google Maps integriert!
© 2022 TAB-Austria • All Rights reserved.